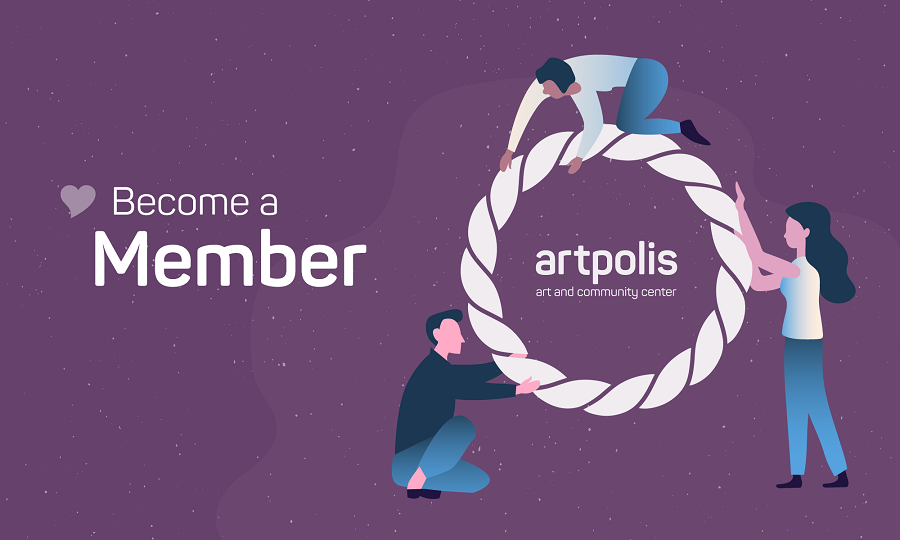 17.08.2021
ARTPOLIS is a non-governmental organization operating in Kosovo and promotes multiethnic culture, art and coexistence through social dialogue and the application of theater as a means to promote social and cultural development.
Being a comprehensive organization of people with good will, who are interested in contributing to the promotion of human rights and the achievement of gender equality, in the improvement of culture and society in Kosovo, ARTPOLIS, declares open the possibility of membership for all individuals who share the values ​​and vision that the organization promotes.
Gender equality, universal protection of human rights at both the individual and group / collective level are some of the core values ​​that membership applicants must have.
Membership criteria:
By the day of application, you have reached the age of 16;
Voluntarily apply for membership;
Have the desire and will to contribute to the promotion of human rights;
Have the desire and will to contribute to achieving gender equality;
Have the desire and will to engage in improving the lives of the citizens of Kosovo, without distinction;
Be willing to contribute to the promotion of art and culture (with or without compensation);
Be legally clean and have no criminal offenses;
If you are employed, or just want to contribute to the support of ARTPOLIS work, the annual membership fee is 10 EUR. Although this payment is not mandatory, we would greatly appreciate your contribution.
Members will prioritize Artpolis' activities and have priority over non-members, including lower prices, where possible, at events and public activities that are also open to non-members.
For more details on membership rights and responsibilities, the duration of the membership, and how to review the application, please read the
Depending on the way you choose to apply for a membership at ARTPOLIS (either the physical copy at the organization's office, or the online form available on the ARTPOLIS website, or its social networks), you should keep in mind that in addition to the completed form you must to attach the mandatory documents (original or scanned depending on which channel is used for membership application), which include:
Completed application form with checked statements / assertions;
Proof of transfer for optional annual membership fee for employed applicants
Now, having read the Policy Policy above, you are one step closer to joining ARTPOLIS, so please fill out the
For questions and comments, please contact us at: artivistet@gmail.com and / or + 383 38 221 512.
Thank you for deciding to apply for ARTPOLIS membership! We are happy to share the same core values ​​and look forward to cooperating with you!
You may also like