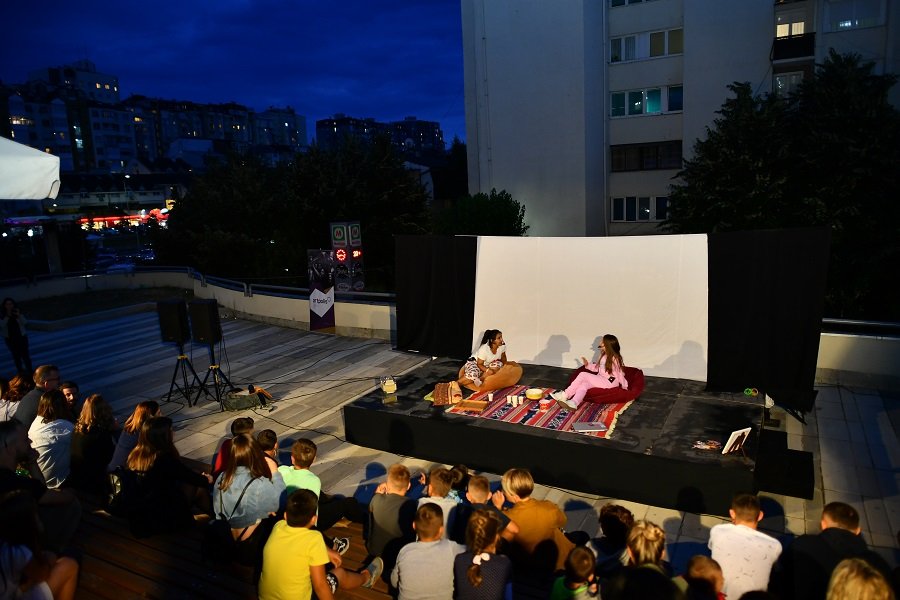 Artpolis – Art and Community Center to mark the World Population Day – 2019 organizes theater performance "Hopes & Dreams" on 12 July, 2019 at 20:00 in plateau kurriz / Dardania neighborhood.
Besides marking #WPD this year was marked the 50th anniversary of UNFPA, 25th anniversary of International Conference on Population and Development #ICPD25 and 20th anniversary of UNFPA work in Kosovo
Under the motto "What matters is not numbers, what matters is people" this youth performance aims to address and promote youth rights for access to quality education, the right to choose a career and the need to for access in career orientation programs.
"Lea, Diana, Onati, Dreni and Rinor are 5 youngsters who tell their stories by expressing their satisfactions and dissatisfaction in regards to their daily jobs. From all 5 youngsters, there is only one of them who actually works for a job he likes. Unfortunately, this is the harsh truth of many young people in Kosovo, but fortunately tireless work is what keeps hopes and dreams alive."
Youth performance "Hopes & Dreams" is supported by United Nations Population Fund in Kosovo – UNFPA.
Since 1994, we've been working to fulfill the #ICPD agenda and make sure progress is enjoyed by all. #ICPD25 #NairobiSummit #WorldPopulationDay
You may also like