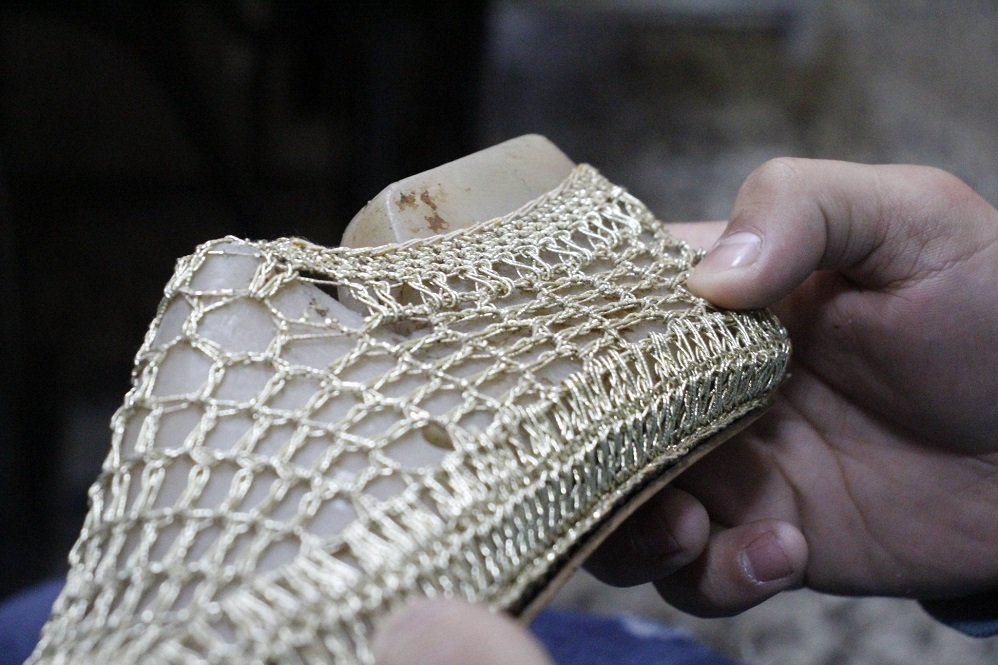 16.03.2019
Cultural heritage, especially the intangible cultural heritage, is the treasure of a country. But this culture is little recognized among other ethnicities living within a state. Kosovo is very rich in intangible cultural heritage. What makes it even more precious are the different cultures of the  peoples living in Kosovo. This is also the goal of the project "MEET AND GREET" with craftsman/women, so that young people in Kosovo will get acquainted with the arts and crafts of Kosovo ethnic groups.
The young men and women from four centers in Kosovo (Gjakova, North Mitrovica, Pristina and Gjilan) within this activity had the opportunity to visit these same cities and spent a full day with the craftsmen with the purpose of informing and alerting culture, handicrafts and intangible heritage of these regions. They learned new things about different ethnicities, were introduced and familiarized with the process of producing handicrafts and its history.
The third visit took place on 16th of March, 2019 in Gjilan. Participants were young people aged 16 to 25 from above mentioned municipalities who are passionate about art, crafts and handicrafts with the craftsmen of these municipalities. Starting at 12:00, in Mr. Erdin Mehmet's premises where he presented his traditional work of shoe-making and repair, while Mrs. Xhevahire Bunjaku presented her work as dressmaker, handcrafts and jewelry and at the "Foto Fari" Mrs. Muzafere Kqiki told them about her work as a photographer. In addition to the presentation, young people were involved in the work of craftsmen, during which, at Mr. Erdin Mehmet premises they experienced the process of shoe making. At Mrs. Xhevahire they witnessed the creation of the jewelry and tried on some of the national clothes she had sewed, while Mrs. Muzafere led them through the process of photography with the camera of the 1990s.
The visit in Gjilan inspired these young people to learn and value the cultural diversity of Kosovo. This was what the participants expressed at the end of the day / visit, who together with the Artpolis team discussed about the visits, what did they liked the most, what they learned and what knowledge they gained.
"MEET AND GREET" with the craftsmen, promotes arts and crafts, and is part of the project "Promoting Cultural Diversity and Understanding through Art and Youth Inclusion" within the financial grant of the project "Dialogue between Communities through the Conservation of Cultural Heritage "implemented by UNDP Kosovo and funded by the European Union Instrument for Stability and Peace – European Union's Instrument for Stability and Peace (IcSP).
You may also like