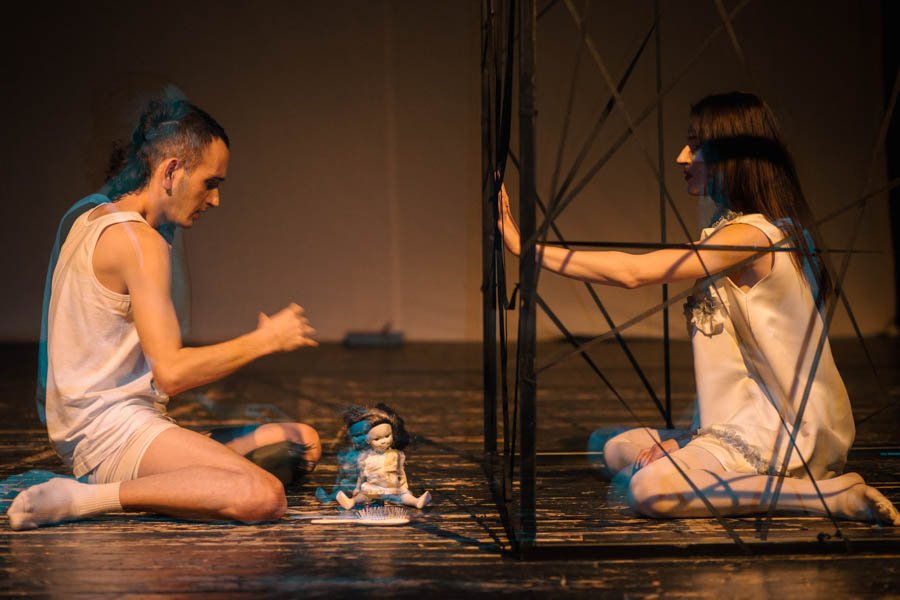 14.02.2022
Strong emotions mixed with pain and pride, love and anxiety, challenges and prejudices were revealed to the public through the performance "Self' ❤️", an artwork for queer love.
"Self' ❤️", by Andi Krasniqi and Arbnora Ademi, came as a reflection on human and women's rights, through the life journey of the main character who manages to break the patriarchal mentality and the prejudices that challenged him. On the small stage of the Kosova National Theater last night, 14th of February 2022, the love for oneself and gender identity triumphed as a special and rare love.
Through an emotional journey the public experienced dreams, fears, doubts and depression. They witnessed turning them into pieces of memory to make room for the newest thing – the triumph of love for life.
Respecting the anti-Covid measures, the performance "Self' ❤️" was attended by 37 people.
This performance was supported by the Artpolis Feminist Art Fund, which is supported by Kosovar Civil Society Foundation (KCSF) program 'EJA Kosovo', co-financed by the Swiss Agency for Development and Cooperation (SDC), Sweden, and Government of the Grand Duchy of Luxembourg.
Rilind Beqa
#artpolis#art#community#feminist#found#kcsf
You may also like