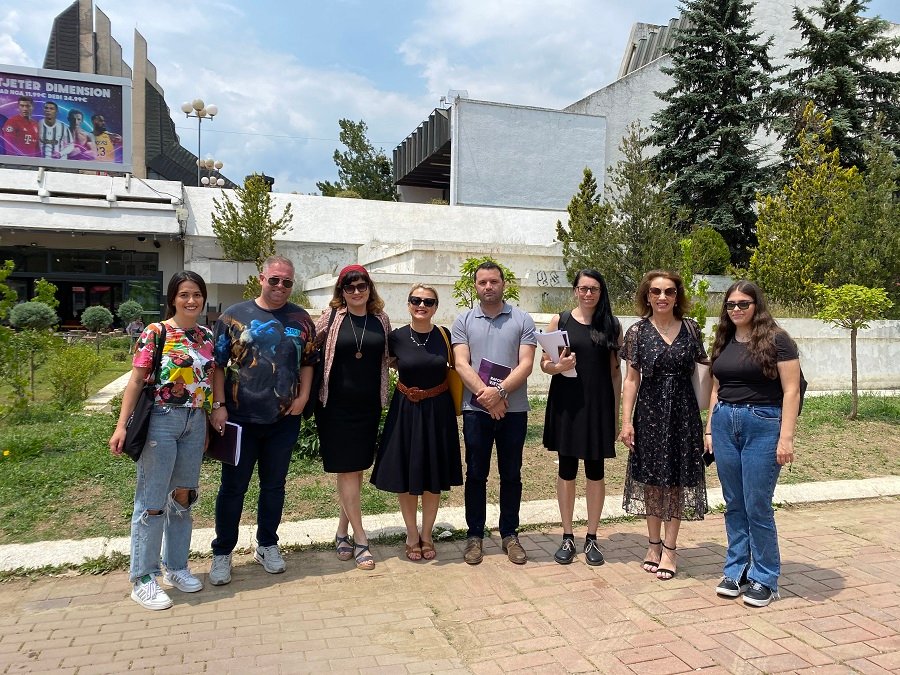 18.06.2021
On June 18, 2021, in the offices of Artpolis Center a meeting between the Board and the staff of Artpolis – Art and Community Center was held, in which case the current situation in the organization and the activities that have been carried out and those that have been discussed.
The executive director of the Artpolis organization, Zana Hoxha, has presented to the Board the Annual Report of 2020, with all the activities that have been successfully completed despite the situation with the pandemic.
It was also discussed about the potential ways of presenting and carrying out the activities for the coming years.
Present at this meeting were the Board members: Aurita Agushi, Jelena Memet, Kushtrim Qerimi, Dardan Kryeziu, as well as Zana Hoxha – executive director, Venera Ismaili – Project Manager and Outreach, Donarta Limanaj – Finance Manager and Elira Lluka – PR outreach, Alba Ajdarevikj – intern
You may also like