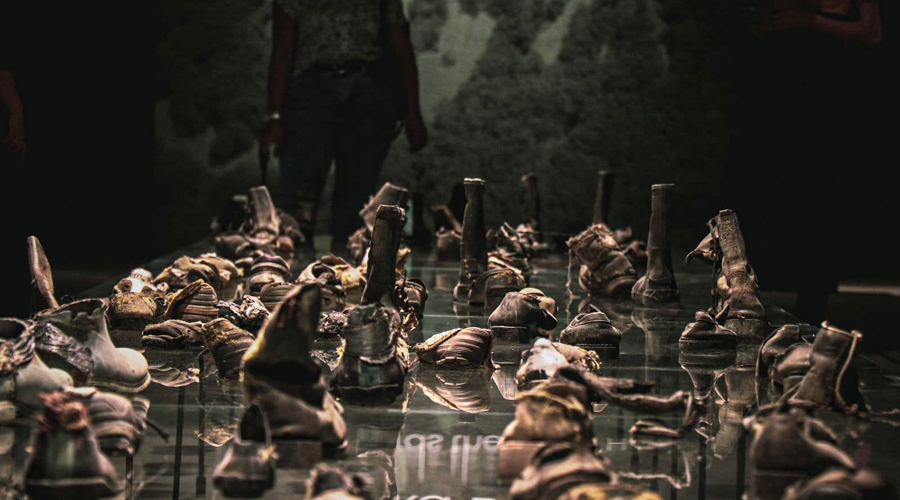 29.07. until 06.08.
In the period from 29.07. until 06.08. in the premises of the organization "Naša djeca" in Zenica, as well as in cooperation and partnership with "Kulturanova" -Novi Sad and Artpolis- Art and Community Center- Prishtina, we hosted participants from Serbia, Kosovo and Bosnia and Herzegovina, participants from Kosovo, Serbia and Bosnia and Herzegovina joined together to continue training in Zenica, within the project "Media and Art in the Service of Reconciliation".
Through the seven-day training participants had the opportunity to learn more about media literacy and how to make a qualitative-quantitative analysis of the media discourse, after which they will be able to apply this knowledge directly on the field, in practice. The event that was monitored during the analysis was the commemoration of the Srebrenica genocide and the media monitoring of that day.
Also, together we visited Srebrenica, as a Memorial Center, as well as cemeteries.
Conversations on various topics, visits to Srebrenica, working together, as well as the time we spent together, have awakened the spirit of teamwork and togetherness, and we are extremely happy by the fact that in less than a month we will meet again in Novi Sad , what is the next stop of our project.
Despite the obstacles, where most of the participants from Kosovo followed the online training, due to the lack of visas we are immensely proud of the results we have achieved in just 7 days in this hybrid form and we look forward to the day when we present them to the general public.
The project is supported through Western Balkans Fund.
—
Trening "Mediji i umjetnost u službi pomirenja"
U periodu od 29.07. do 06.08. u prostorijama organizacije "Naša djeca" u Zenici, kao i u saradnji i partnerstvu sa "Kulturanovom" -Novi Sad i Artpolis – Centar za Umentnost i Zajednicu -Priština, učesnici sa Kosova, Srbije i Bosne i Hercegovine, udružili su se da nastave obuku u Zenici, u okviru projekta "Mediji i umjetnost u službi pomirenja".
Učesnici su kroz sedmodnevni trening imali priliku naučiti više o medijskoj pismenosti i načinu izrade kvalitativno-kvantitativne analize medijskog diskursa, nakon čega će to znanje moći primijeniti direktno na terenu, u praksi. Događaj koji je praćen tokom izrade analize je obilježavanje genocida u Srebrenici i medijsko praćenje tog dana.
Učesnici su također posetili i Srebrenicu, kao Memorijalni centar, kao i mezarje.
Razgovori o različitim temama, posjeta Srebrenici, zajednički rad, kao i vrijeme koje smo zajedno proveli, probudili su duh timskog rada i zajedništva, te nas neizmjerno raduje činjenica da ćemo se za manje od mjesec dana ponovo susresti u Novom Sadu, koji je naredna stanica našeg projekta.
Uprkos preprekama, gde je većina učesnika sa Kosova pratila onlajn obuku, zbog nedostatka viza, neizmjerno smo ponosni na rezultate koje smo postigli za samo 7 dana u ovom hibridnom obliku i radujemo se danu kada ih predstavimo široj javnosti.
Projekat je podržan preko Fonda za zapadni Balkan.
#artpolis #NasaDjecaZenica #kulturanova #training #Media #Art #Service #Reconciliation
You may also like