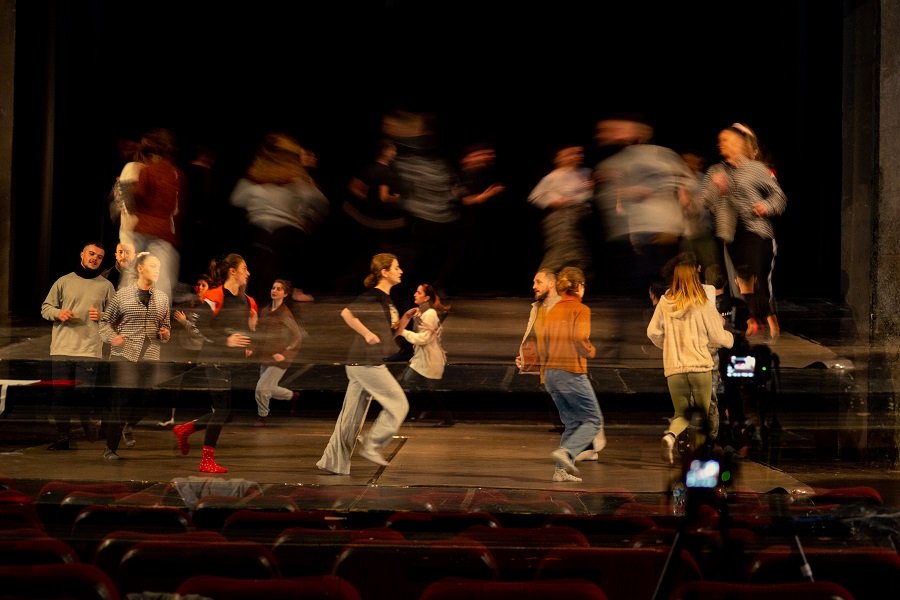 25.01.2022
Maximum preparation and systematic work is what makes an artist pave the way to success. At the National Theater of Kosovo, 20 youngsters, curious to learn, were yesterday (25.01.2022) part of the training "Preparation for audition", the first of its kind in Kosovo.
They learned about the most important elements of the audition, the appearance before the jury, the way of standing, the communication, the mistakes that should be avoided, and above all showing their talent within those five important minutes intertwined with their inner humanity are essential elements for a successful audition.
For stage movements, stage walking, dancing, group work, the importance of breathing, and finding calm before an audition, these artists were trained by choreographer Robert Nuha, who shared with these young people personal experiences of how he managed to overcome challenges.
And the director Zana Hoxha, in addition to the importance of preparing poetry, monolog and singing, trained these young people on the importance of being an artist, the weight and responsibility they have to achieve success, and the importance of personal and professional integrity. The techniques they can use when in front of a jury, the importance of the research, the agility and the ongoing preparation they need to have.
On the other hand, the participants in this training were extremely grateful for the opportunity to make such training, which they say they have never had before, for the advice and many years of experience that the coaches shared with them.
Rilind Beqa
The project "Support for Art and Young Artists in Kosovo post-Covid " is implemented by the Art and Community Center – Artpolis, supported by SDC.
#Artpolis #Art #Community #Support #Young #Artists #Kosovo #sdc
You may also like