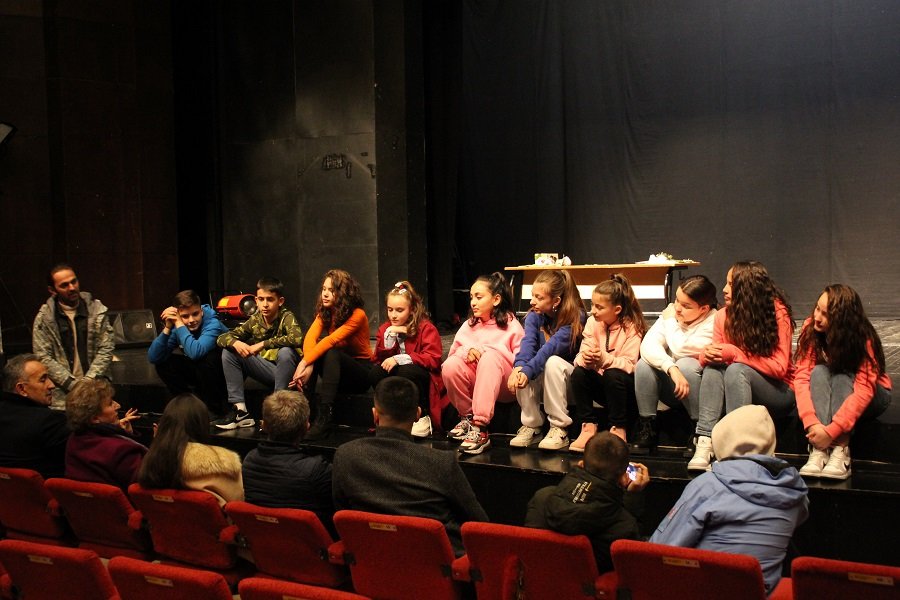 30.11.2021
On November 30, 2021, the theater club of the champion school SHFMU "Zef Lush Marku" in Brekoc, Gjakova presented the forum theater performance "Birthday with bits of despair".
The young people of this club performed in front of the public at the City Theater "Hadi Shehu", in which case they addressed the topic of gender stereotypes, the clashes that are created between girls and boys.
Anna's birthday is ruined due to the clashes that the girls and boys of the class have, despite the fact that she wants to have all her friends at her party.
This scuffle was what sparked the debate with the public asking numerous questions, advising young people to find a common language, as only with understanding can we spend valuable time with each other.
This forum theater performance was prepared under the mentorship of actor Flamur Ahmeti, while the facilitation was done by actor Armend Ballazhi.
"This project is organized by Artpolis – Art and Community Center, with the support of GIZ Kosovo on behalf of the German Government"
You may also like