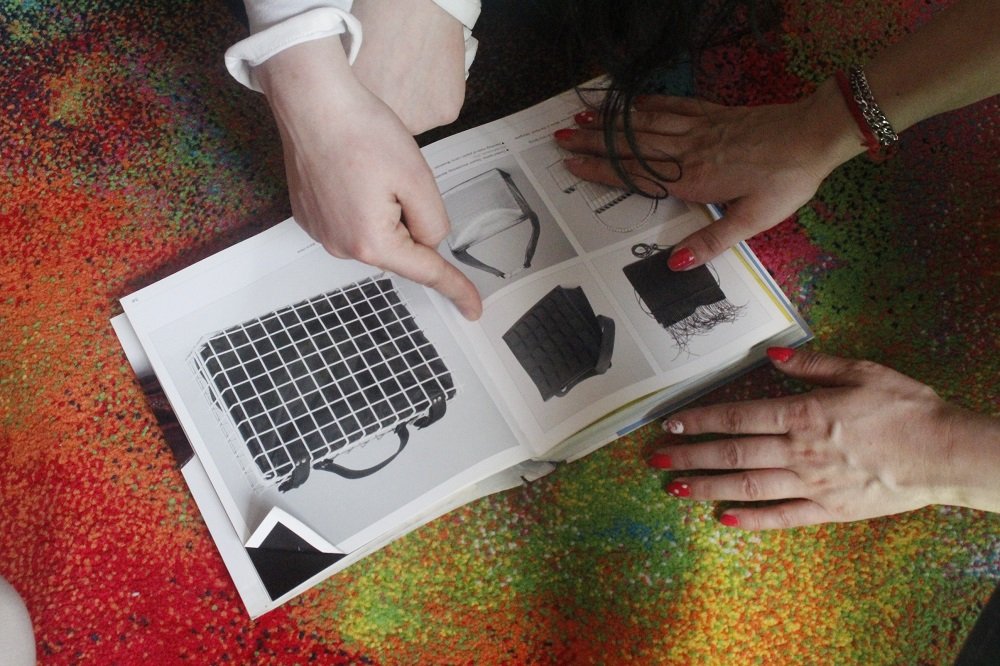 21.02.2019 / 28.02.2019 / 07.03.2019 / 14.03.2019
This activity is about creating a safe and workable space where trafficked victims and potential victims of trafficking can come up and create something with Creative thinking.
The aim of this activity is the women of above mention category to create something out of nothing and make them economically independent so that after the completion this course they would have the opportunity to work on their own. This project "Building Resilience and social inclusion of victims of trafficking and presumed victims of trafficking" has contained eight workshops that have been implemented and realized in the premises of Artpolis offices under the supervision and guidance of the well-known artist Njomeza Luci.
The first four workshops were held on dates: 21.02.2019 / 28.02.2019 /07.03.2019 and 14.03.2019. In these four sessions participants had the opportunity to learn from Njomza Luci about the importance of work and the importance of being financially independent. The artist has shared her experiences and her story of how she has succeeded in her activity. The first workshop served as an acquaintance with each other, with work, by measuring the creativity of women, and by discovering what they want to create.
Meanwhile in the other workshops, the artist Njomza Luci managed to teach women the work of sewing machine, sewing techniques, types of materials, drawing of designs for the creation of handicrafts, in this case bags. Under the artist's guidance women brought their unusable things to create something valuable and useful out of those things.
The reason why other materials were not be used was because this course need to serve and be a lesson for participants so they can work from homes with minimal expenses but in the same time developing a creative thinking. All activities were based on the word CREATE with the purpose that women would learn to work individually independent but also in teams, to complement each-other with different creations.
With their materials, from the sketches and drawings and with the help of the artist women participators took the real action. The bags that were created and sewn were beautiful and of unique style that can be used on a daily basis or in special occasions. This creation offered much pleasure and developed their potential.
Workshops: "Creative Thinking for Empowerment of victims of trafficking and potential victims of trafficking" is realized within the project "Building Resilience and social inclusion of victims of trafficking and presumed victims of trafficking".
In total there will be 8 workshops to be held in the premises of the Artpolis office.
The project "Socio-Economic and Psychosocial Empowerment of Victims of Trafficking and Possible Victims of Trafficking" is funded by the EU's "Moving Forward: Promoting Greater Efficiency and Effectiveness in the Fight against Trafficking Human Beings" project.
You may also like