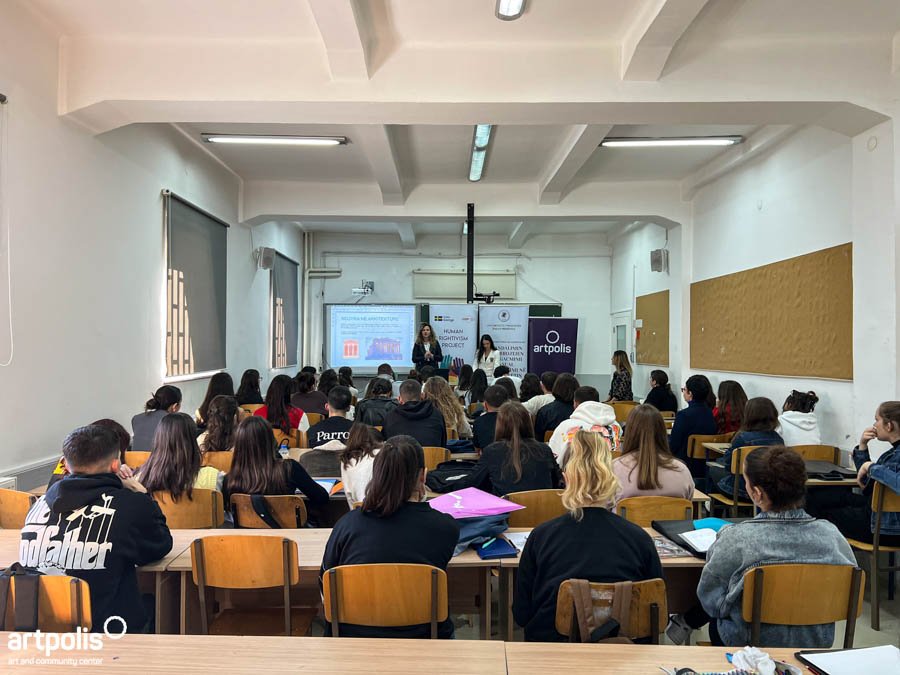 12-27.10.2022
The University of Pristina in collaboration with Artpolis – Art and Community Center, together with the officier for prevention and protection from harassment and sexual harassment, Drita Hyseni, have held 14 information sessions on addressing harassment and sexual harassment on October 12-27, 2022.
Hyseni and the representative of Artpolis, Diellza Bezera Dana, Project Manager, informed students about the "Regulation on Prevention and Protection from Sexual Harassment and Harassment at the University of Prishtina", how to report sexual harassment cases and maintaining confidentiality after reporting. They also discussed what sexual harassment is, the forms of sexual harassment, and the behaviors that are considered sexual harassment.
These information sessions were held in all Faculties of the University of Pristina, including: Philosophy, FSHMN, Philology, Law, Economy, FIEK, FIM, FNA, Medicine, Arts, FBV, FEFS, Education, and Architecture.
These sessions took place within the "Humanrightivism" project implemented by the Community Development Fund – CDF, supported by the Embassy of Sweden in Prishtina.
#artpolis #dustudimepangacmime #RaportoRastin #SwedishEmbassy #CDF #humanrightivism
You may also like