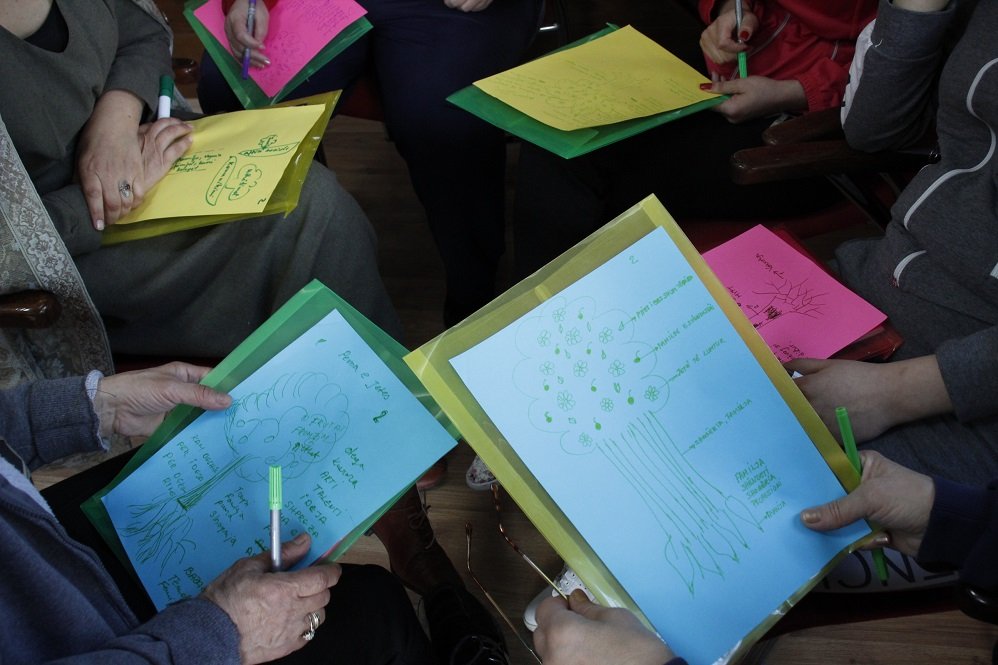 May 02, 2019 – May, 05.2019
In the warm environment of the Sharr hotel, in Prevalla, one of the most beautiful places in Kosovo, placed and surrounded by greenery, fresh air and natural tranquility, was held the Integrated Security Workshop – ISW- Building Resilience among victims of trafficking and potential victims of trafficking.
Within four days, 19 women participants were part of this workshop led by trainers Yllka Soba and Agnesa Xheladini.
Integrated Security Workshop was a workshop that created a safe, respectful and structured space for individuals to share and discuss their security challenges as well as to talk about strategies for staying safe and well. The workshop in overall included various relaxing, meditation and stress relief exercises, while prior to these the trainers Yllka Soba and Agnesa Xheladini ensured a safe environment by setting up "rules" that make each participant there to feel safe in sharing their experiences and to be able to get the most of each exercise. Dealing with the past, healing wounds and focusing in future steps in their lives, how we can make our life more productive and meaningful were the main issues elaborated in this workshop. It is beyond necessary to view human trafficking primarily as a human rights issue to protect victims of human trafficking from being re-victimized. The Integrated Security Workshop focuses on this as a major point, thus not letting individuals who have gone through this get re-victimized.
ISW trainers focused the workshop using a positive and creative approach towards identifying emotions, channeling them properly, taking care of ourselves by maintaining a balance of these fields of well-being, presenting support strategies and defining solidarity among the group.
The participants were really satisfied with the Workshop and they suggested a Follow up workshop with the same participants in order to continue the inner work and healing process that has started.
The Workshop: Organizing Integrated Security Workshop – "Building Resilience among victims of trafficking and potential victims of trafficking" is realized within the project "Building Resilience and social inclusion of victims of trafficking and presumed victims of trafficking" and was supported by A project implemented by a consortium led by Family and Childcare Center – KMOP.
You may also like