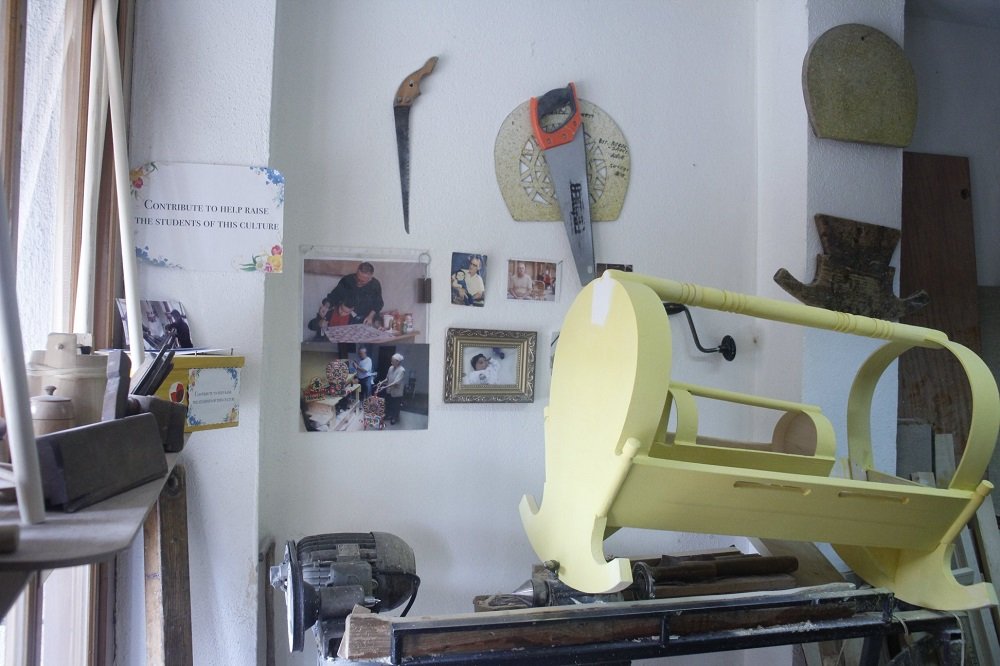 02.03.2019
Art and Community Center – Artpolis organizes the promotion of arts and crafts through "MEET AND GREET" with the craftsmen, as part of the project "Promoting Cultural Diversity and Understanding through Art and Youth Inclusion" and is part of the financial grant of the project "Dialogue between Communities through the Conservation of Cultural Heritage "implemented by UNDP Kosovo and funded by the European Union Instrument for Stability and Peace – European Union's Instrument for Stability and Peace (IcSP).
The young men and women from four centers in Kosovo (Gjakova, North Mitrovica, Pristina and Gjilan) within this activity will have the opportunity to visit these same cities and spent a full day with the craftsmen with the purpose of informing and alerting culture, handicrafts and intangible heritage of these regions.
Therefore, after Prishtina, the second visit took place on 02nd of March, 2019 in Gjakova. Participants were young people aged 16 to 25 from above mentioned municipalities who are passionate about art, crafts and handicrafts with the craftsmen of these municipalities. Starting at 12:00, in the premises of Mr. Fehmi Vejsa participants were presented with his work as saddler and his leather work, to continue afterwards in the Mr. Ruzhdi Qarri's atelier who told them the history about his work as a maker of wooden boxes and cradles for children, while Mr. Frasher Osa and his wife Ms. Violeta Osa presented the work as a tailors of national clothing, thus showing today's use of the national clothing and their survival during of modernity.
During this visit in Gjakova the participants had the opportunity to get involved in the working process too, and to talk with craftsmen who inspired young people from Prishtina, Mitrovica, Gjakova and Gjilan municipalities to learn and value the cultural diversity of Kosovo.
At the end of the day / visit the participants together with the Artpolis team discussed about the visits, what did they liked the most, what they learned and what knowledge they gained. All their experiences and the impact from these activities they had, each one of them will sum up with an essay that will be presented at the end of the project.
You may also like