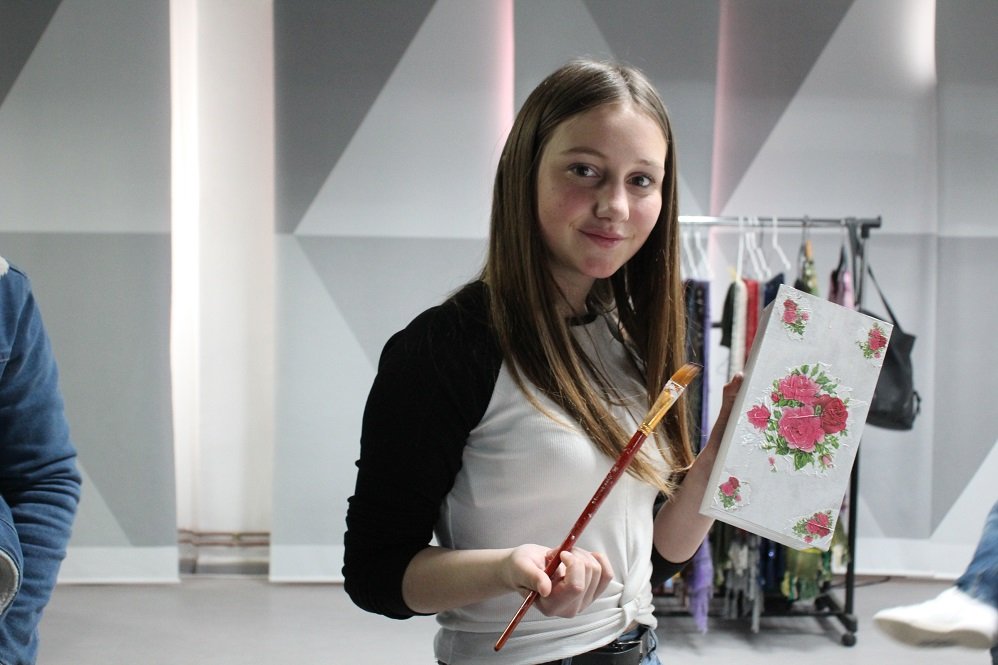 05.04.2019
In a different environment than in other cities, the intangible cultural heritage was presented to the young men and women in Active Center, North Mitrovica. This was the forth and the last one as part of the project, conducted by Art and Community Center – Artpolis, for promotion of arts and crafts through "MEET AND GREET" with craftsmen/women. Gathered in one place, the activity was developed all day long and followed with interest by participants.
Starting from 12:00, there were the works of three craftswomen. Mrs. Ljiljana Dražević presented the knitting process, Mrs. Ivana Dobrić presented her work and process of handmade works and jewelries and Ms. Tanja Ivaz the process of decoration of objects using self-adhesive paper and colors.
The young men and women from four centers in Kosovo (Gjakova, North Mitrovica, Pristina and Gjilan) within this activity, gathered in one place, had the opportunity to spend the day together and listen regarding the crafts and handicrafts that these ladies mastering but also to get involved in the working process.
During this visit which was more of a work fair, boys and girls, participants / of the workshop were able to learn new things about the craftswoman but also learn about their history.
"MEET AND GREET" with the craftsmen, promotes arts and crafts, and is part of the project "Promoting Cultural Diversity and Understanding through Art and Youth Inclusion" within the financial grant of the project "Dialogue between Communities through the Conservation of Cultural Heritage "implemented by UNDP Kosovo and funded by the European Union Instrument for Stability and Peace – European Union's Instrument for Stability and Peace (IcSP).
You may also like