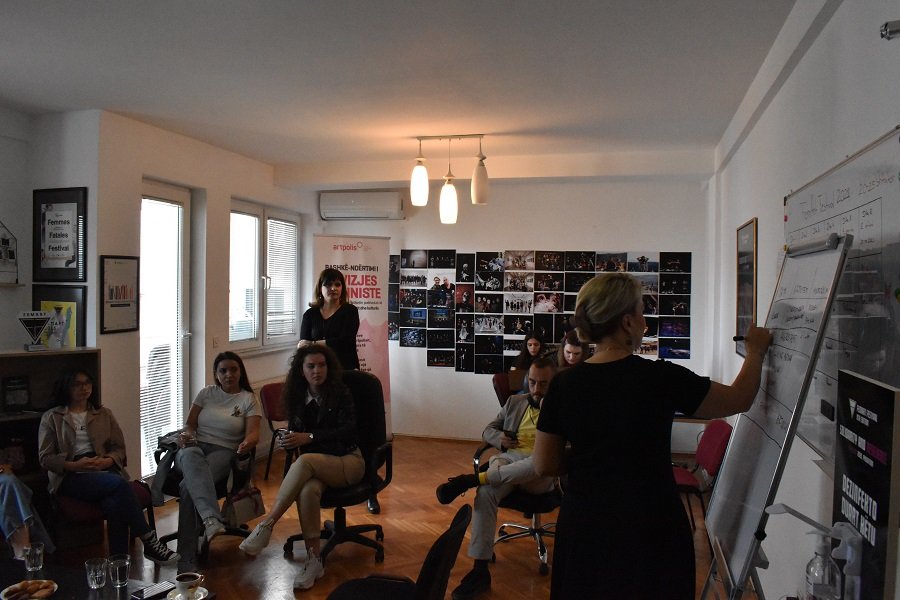 02.06.2021
On June 2, the first meeting of 13 non-governmental organizations was held in the offices of Artpolis, which collectively decided to be called "MULTITON", which means many voices. This cooperation is included in the "-50%" Campaign.
Artpolis, Single Parent Association (APS), Activism Roots, IQ Consulting, Roma Versitas, Roma in Action (RIA), KVRL Gjakovë, Feminae, Qendra Rinore Gjakovë, Vullnetarët e Qytetit (VEQ), Rinia Aktive e Gjakovës (RAGJ), INJECT and YMCA Kosova in this meeting drafted the joint statement for cooperation and partnership which will be published in the upcoming days.
Moreover, in this meeting, these organizations planned several joint activities while pledging to support each other in their activities.
This partnership aims to increase cooperation and especially aid in the empowerment of women and young people.
Artpolis is supported by the Kosovo Civil Society Foundation (KCSF) 'EJA Kosovo' program, co-financed by the Swiss Agency for Development and Cooperation (SDC) and the Swedish International Development Cooperation Agency (Sida).
You may also like