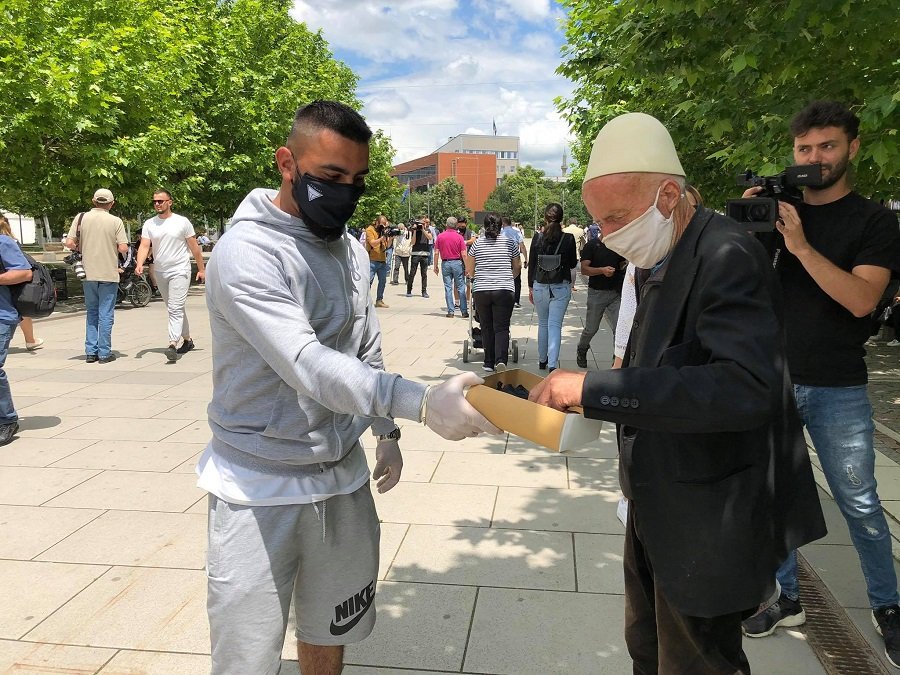 16.06.2020
Artpolis – Art and Community Center in cooperation with Civikos Platform, PEN – Peer Educators Network, Democracy Plus, KCSF and YMCA in Kosovo have launched the campaign #WearMasks aimed at raising awareness of Kosovo citizens on the importance of using masks in public places.
The online campaign #WearMasks started on June 16, 2020 with a symbolic action through the distribution of over 600 masks at various points in the city of Prishtina. Locations where masks were distributed: CIVIKOS Platform – Tringë Smajli Street; ARTPOLIS- In front of the National Theater; DEMOCRACY PLUS- Justiniani Street (in front of the underpass); PEN – Urban Bus Stations (at the Cathedral and the Rectorate); KOSOVO FUNCTION FOR CIVIL SOCIETY (KCSF) – Youth Palace (in front of New Born); YMCA – Qamil Hoxha Street (near the Ministry of Culture, Youth and Sports).
Protecting the health of citizens and adhering to the recommendations of institutions should be a priority for all.
You may also like