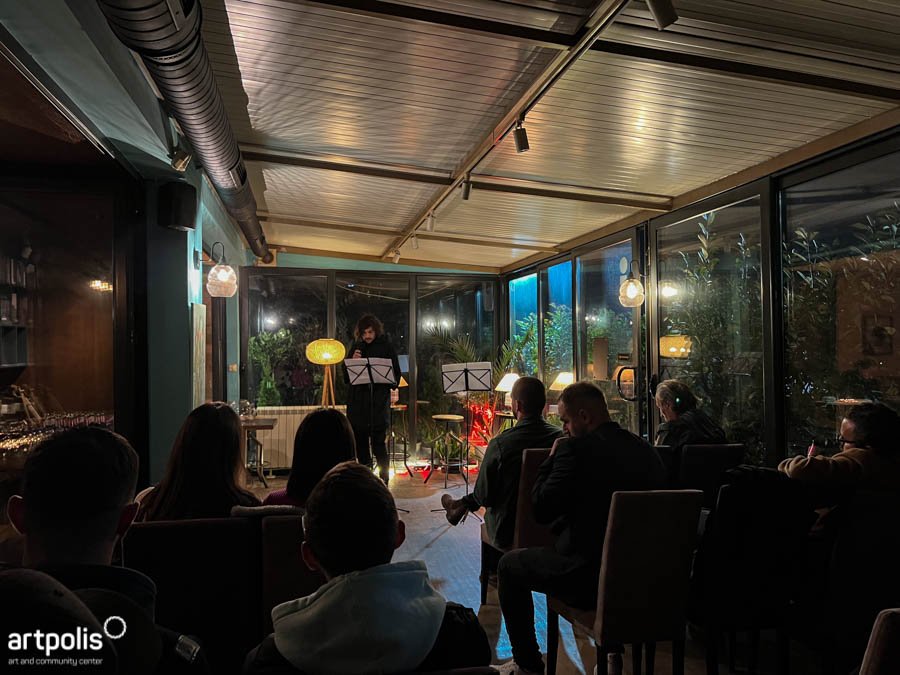 12.11.2022
On Saturday, November 12, 2022, at the premises of KultPlus Caffe Gallery, the poetic evening "Par Fumé" took place.
This evening was organized by actors Armend Zeqiri and Florist Bajgora.
Poems selected by women authors, for women, have brought emotion and experience to those who were present, and were not there just to listen. Based on a random selection, the poems took voice and form from the audience, because they were the ones who read most of the poems.
This activity was organized within the Fund for Feminist Art of Artpolis, supported by the program of the Kosovo Foundation for Civil Society (KCSF) 'EJA Kosovë', co-financed by the Swiss Agency for Development and Cooperation (SDC), Sweden and the Government of the Duchy of Great of Luxembourg.
#artpolis #art #community #feminist #found #kcsf
You may also like