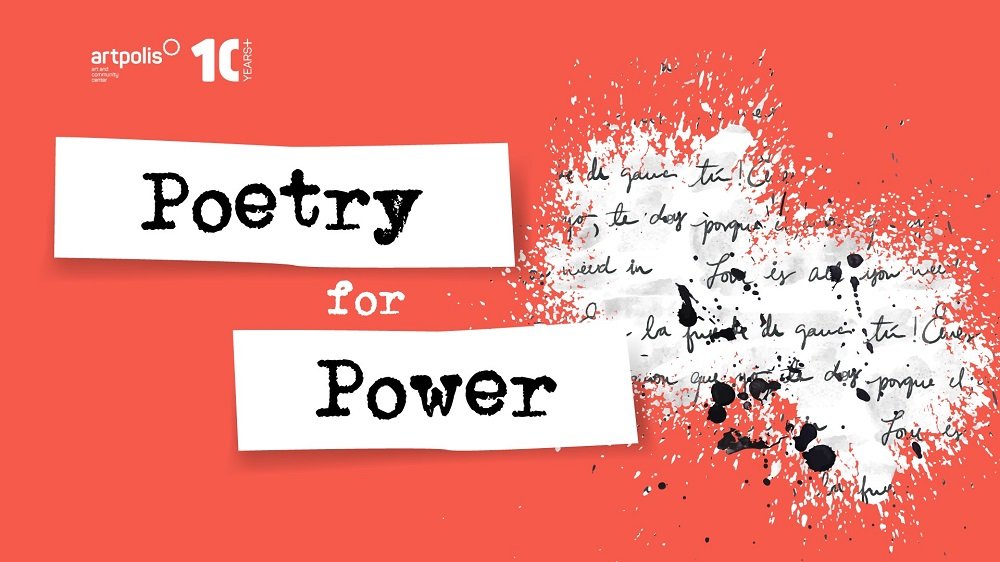 March 6, 2019
Artpolis – Art and Community Center on 6th March, 2019 marked the International Women's Day 2019 – by organizing a poetry evening "Poetry for Power – Every day is 8th March" in Dukagjini library/Prishtina.
Wednesday's evening gathered artists, activists and citizens through poetry to raise awareness on the power of women and their empowerment in Kosovar society. Poets, artists and musicians together in one place presented their work and other famous pieces trying to describe all attributes of women and their importance in our society and gender equality. Participants present in this event joint to read the most inspiring poems they know or that they have written for women.
Artists present were: poets Ilire Zajmi, Shpëtim Selmani & Nora Prekazi; artists Melihate Qena, Anisa Ismaili, Denis Galushi, Qendresa Kajtazi & Daniela Markaj and musicians Driton Berisha vocal / guitar & Avni Mustafa – kajon.
"Only for special women
Do not forget that the skin is wrinkled,
and the hair is covered with snow;
Days become years …
but most importantly
never changes! "..
                                  -Mother Teresa –
"Blue are the first eyes I saw in life, the eyes of my mom.
Blue is the sky as I remember it
The blue was a smurfs suitcase, where I held the textile bundles
with which I created Barbie dresses"..
                                                       –Nora Prekazi Hoti-
.."Men want … want .. want ..
The men men mennnnn
Yes it is true that men want perfect women
But have you ever wondered women what kind of men want!?"..
                                                            –Ilire Zajmi-
.." To know that I am the last romantic filth.
Blerta is a flower that blooms once in a lifetime.
She grows at night and closes at dawn."…
                                                                 –Shpëtim Selmani-
 These are just some of the few verses of the marvelous poems that were read during this poetic evening.
More than 100 artists, activists and citizens were present in this evening; their engagement is a great indicator of the atmosphere created during the 6th March evening. The performers read 23 national and international poems highlighting women's power, the love and warmth they give to the world and all the reasons we should respect them every day and night. These poems were followed by guitar and in between intermissions, sequences of music followed.
This activity is supported by UNFPA Kosovo and cfd– Switzerland.
You may also like