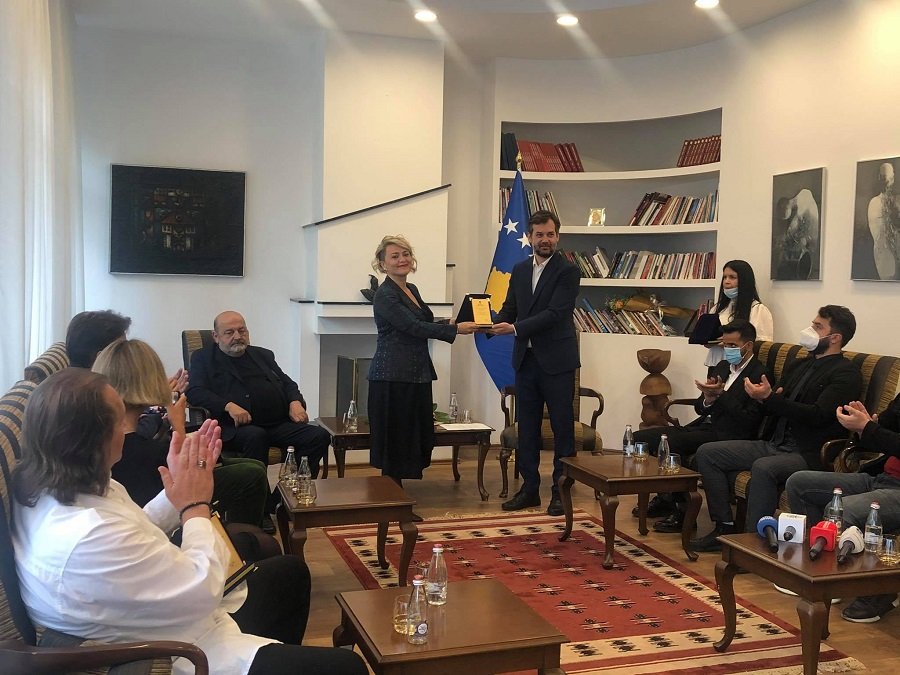 28.05.2021
The tireless work of Zana Hoxha, director of the musical play "Spring Awakening" was awarded the prize for best performance of the year 2020. This award was shared by the Minister of Culture, Hajrulla Çeku, Deputy Minister, Sejnur Veshall, and Culture Advisor, Liburn Jupolli.
This show created and presented during the pandemic has also succeeded in the fourteenth edition of the ITF SkupiFestivali, with the prize for the "Grand Prix" awards as the best show. The success was not missing also in the festival "Moisiu On" in Tirana, that one of the awards was won by the actress Arta Muçaj, who was awarded the prize "Best Non-Protagonist Actress", for her role in the musical show "Spring Awakening".
In 2021, several reruns were given in Prishtina, Gjakova and Gjilan and it is intended to travel to festivals outside Kosovo, including the traditional Albanian Theater Festival in Dibër, Macedonia.
The play "Spring Awakening" by Frank Wedekind, is directed and adapted by Zana Hoxha, produced by Artpolis – Center for Art and Community and the National Theater of Kosovo.
You may also like