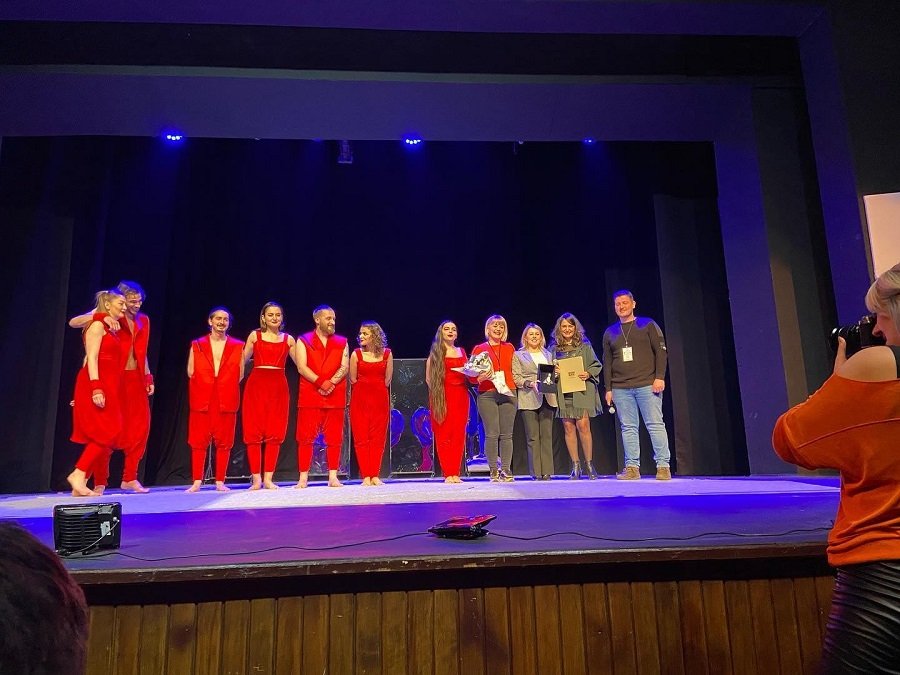 19-20.03.2022
After Albania and Croatia, the dance theater performance "Totem and Taboo" has successfully made two appearances on the international stage, now in Turkey.
"Totem and Taboo", which is a production of Artpolis, was presented to the public in the city of Bursa within the International Festival of Theater of the Balkan Countries "Balkan Breeze", as a representative of the state of Kosovo.
In addition to Kosovo and host Turkey, the Balkan Breeze hosted theatrical performances from Croatia, Romania, Bosnia and Herzegovina, Albania, Bulgaria, Northern Macedonia and Presevo over two weeks, March 10-24.
In its two performances, on March 19 and 20, in the ninth edition of this festival, "Totem and Taboo" gathered over 170 people in public, bringing energy, and reflecting on major social situations and concerns, traumas, impact of technology and Covid, hypocrisy, but without coming to conclusions, with the aim of touching on the depth of experiences, emotions and events which come in the form of images and abstract language sometimes concretized with words, as another important element.
With choreography by Robert Nuha and dramaturgy by Zana Hoxha, the play has addressed topics that remain isolated within individual and collective "Frameworks" that are Taboo to society or fail to penetrate public discourse.
Present in these two performances of the Artpolis Resident Artistic Troupe were important personalities of art, culture, and Albanian diplomats in Turkey.
The performance of "Totem and Taboo" in Turkey were supported by the general sponsor of Artpolis, Buçaj SH.P.K.
#artpolis #art #comminty #bursa #festival #totemdhetabu
You may also like