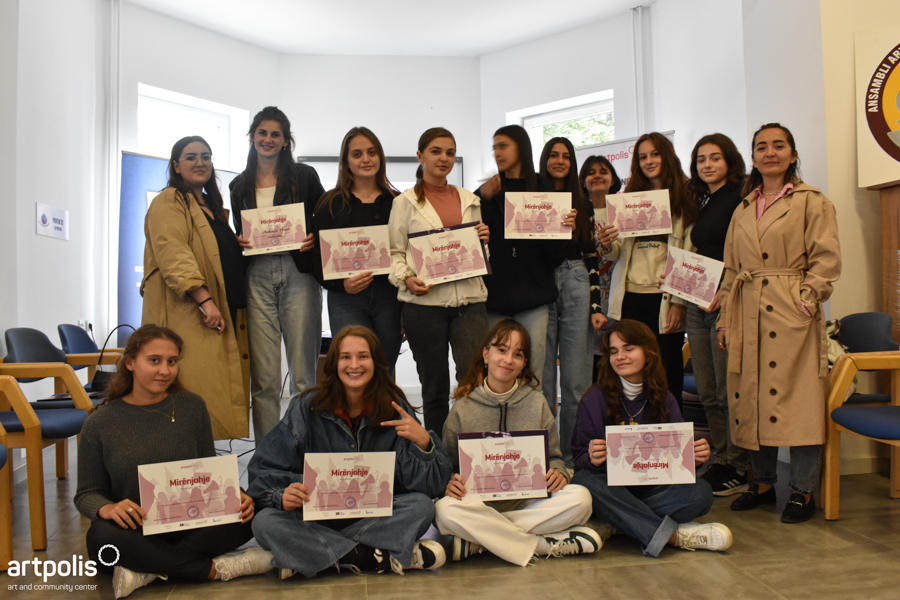 26.09.2022
On September 26, 2022, Artpolis organized the training "Education of young women on feminism" in the city of Ferizaj.
12 young women participated in this training led by the activist and feminist Liridona Osmanaj.
In addition to the active discussion, the girls had the opportunity to learn about feminist terms, feminist movements, campaigns, and the ways they can follow to advocate for gender equality and empowering themselves and other women.
Artpolis is supported by the Kosovo Civil Society Foundation (KCSF) 'EJA Kosovë' program, co-financed by the Swiss Agency for Development and Cooperation (SDC), Sweden and the Government of the Grand Duchy of Luxembourg.
#artpolis #kcsf #feminist #women #young #educating #activist
You may also like