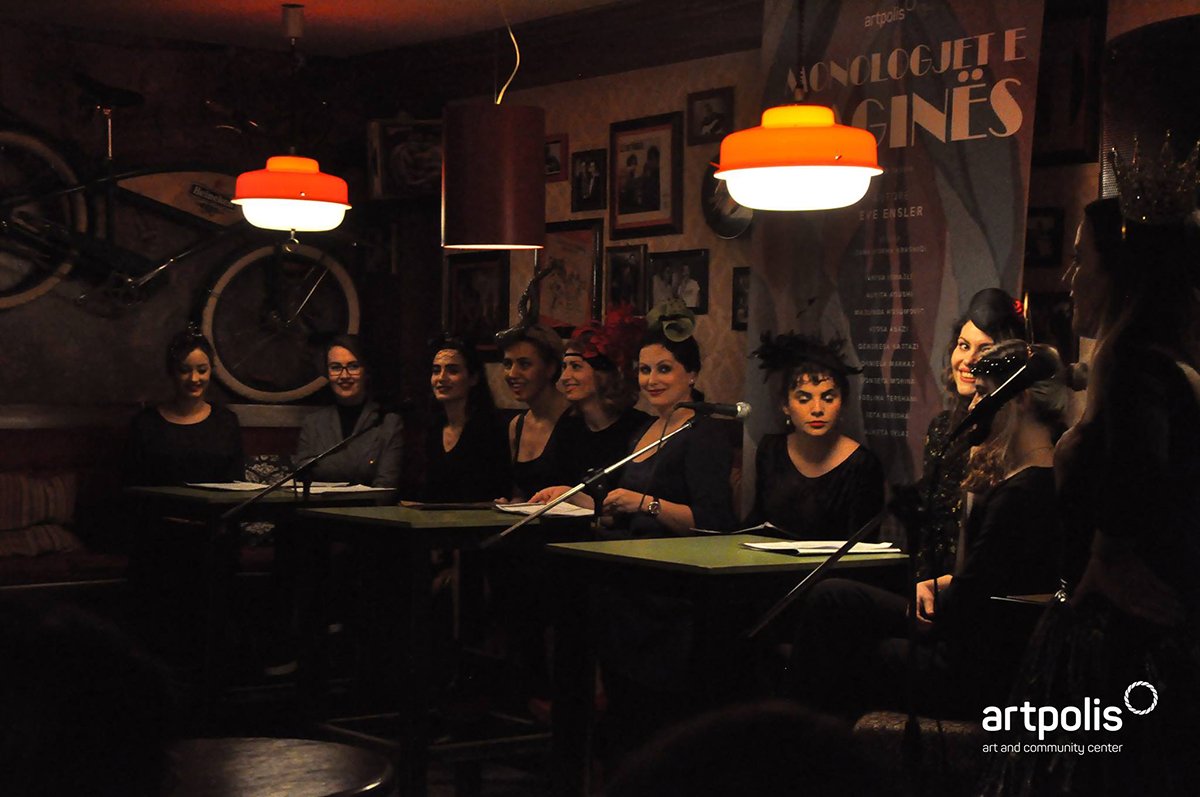 In honor of the 20th anniversary of the Eve Ensler's book, called "Vagina Monologues", Artpolis – Art and Community Center has translated the book in Albanian language and dedicated it to feminist activism, as a revolt of violence against women. Artpolis marked the International Women's Day and the 20th anniversary of the most important political and social theatrical play on women's rights "Vagina Monologues" written by the acknowledged Eve Ensler with the artistic direction of Zana Hoxha Krasniqi. 2018 marks the 20th anniversary of the "V-Day" movement; the movement that has expanded its use of art and activism together to raise awareness in the community.
"V-Day" is a global activist movement against violence towards women and sexual abuse that was initiated by playwriter Eve Ensler through "Vagina Monologues".
The scenic reading was held on 8th March 2018 in Gjakova municipality,  at Del House pub (Te Beka). The mission of this movement is "a world where women live safely and freely".
The Stage Reading was made by the remarkable activists and artists of Kosovo: Anisa Ismajli Aurita Agushi Majlinda Kosumovic Vjosa Abaz Qëndresa Kajtazi Daniela Markaj Donjeta Morina Adelina Tershani Jeta Berisha and Alketa Sylaj.
This events are supported by United Nations Population Fund – UNFPA/Kosovo, Coalition for Sexual and Reproductive Health and Rights – K10, CFD/Switzerland, ECMI and creations by Njomza Luci.
You may also like