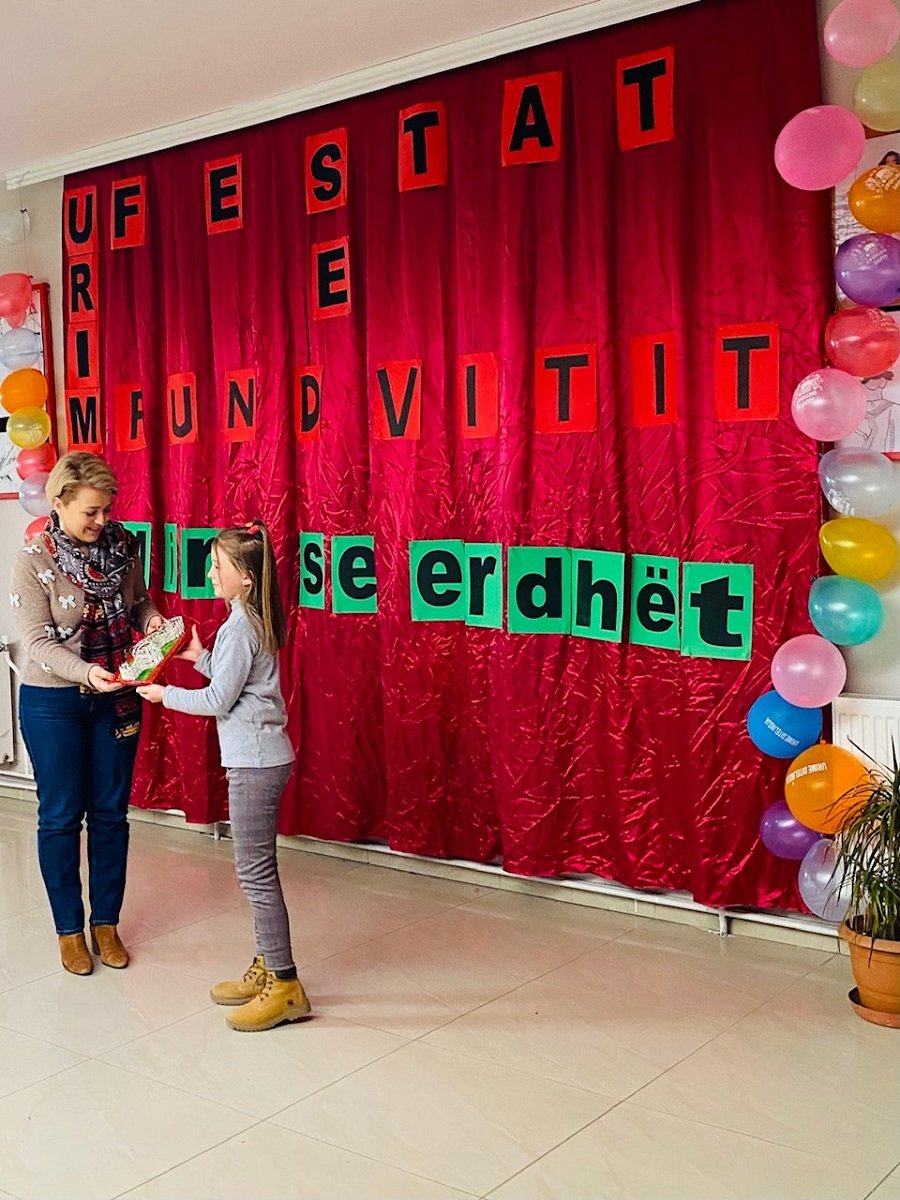 On December 8th, 2020 the Art and Community Center– Artpolis engaged in a voluntary initiative in order to improve education in general, and raise awareness on the habit of reading different literature for the primary school students at school "Dëshmorët e Hasit" in Kabash – village of Has, in the Municipality of Prizren.
The elementary school "Dëshmorët e Hasit" on December 8th got a different look from the other days. The festive atmosphere that reigned in the school environment was organized by the school principal Marta Prekpalaj together with the teachers of this school. But, greatness of this atmosphere was enriched by the students, who with their beautiful artistic program welcomed the representatives of Arpolis, the executive director Zana Hoxha and the organizer of the voluntary initiative Jetbardha Selmani. The books donated by Artpolis were of various kinds, reading books, novels, poetry, curiosities, etc. and this delighted the pupils immensely.
In the midst of this entire difficult pandemic situation – it was a beautiful day for everyone, and it did not end there. As it was not enough, besides the school-prepared program, the traditional food prepared by mothers of the pupils, conversations and socializing with the school staff, the games with the children were almost not enough, but following the old and deeply rooted traditions in the Albanian culture, the representatives of Artpolis led by the school principal, experienced a tourist trip to the picturesque village of Zym in the municipality of Prizren, and had the opportunity to see the historical sites and objects in this village.
Artpolis has managed to collect 280 books for this school, thanks to all the contributors of this initiative: Multimedia Center, American Corner – Prishtina, Ariana Qosaj Mustafa, Drenusha Zajmi Hoxha, Zana Hoxha, Venera Ismaili, Jetbardha Selmani, Tenzin Dolker , Dukagjini Library and Artpolis organization.
#artpolis#art#community#books#school#Voluntary#Initiative#Experience#adventures
You may also like