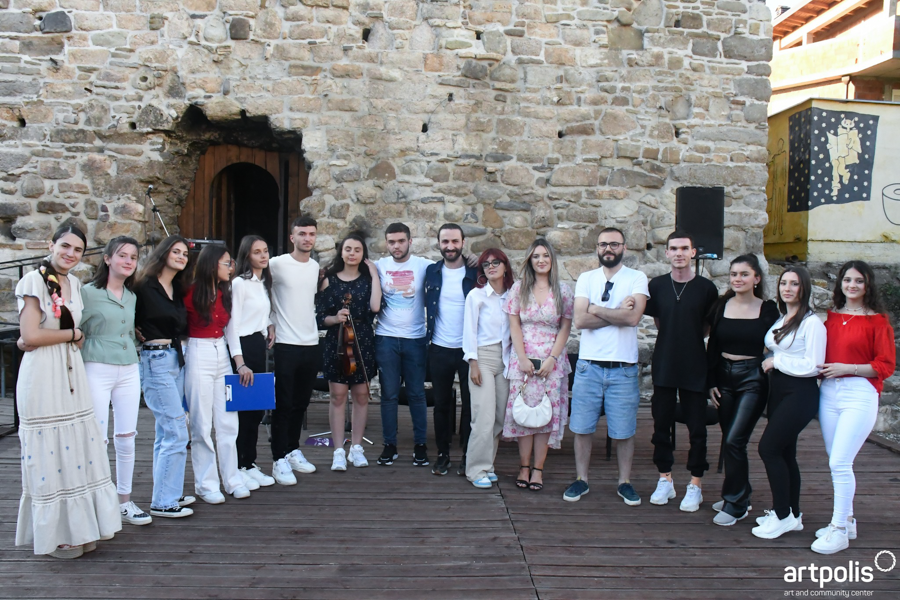 15.06.2022
In the Castle of Vushtrri, the young men and women of this city have presented the performance "Souls Whisper" on June 15th, 2022.
A night full of energy, enthusiasm and passion for art, girls and boys from Vushtrri performed various poems, monologue, sang, played the guitar and violin. Whereas young visual artists, who presented their paintings were also part of this activity.
In addition, the audience, had the opportunity to have fun with an evening of poetry and singing, witnessed the talent of the painters who created paintings during the performances.
These young men and women were trained by the actor of the Artpolis Resident Artistic Troupe, Ismail Kasumi, who also led the performance program "Souls Whisper".
Youngsters who showed their talent in this beautiful evening were: singer and violin Lejla Nika, guitar Seladin Begu, singer Samira Demiri, and the poems were performed by Arlinda Halili, Doruntina Salihu, Dorart Salihu, Haki Haliti, and Rinesa Buzolli. The young painters were: Alberina Bala, Benita Musliu, Eriona Ademi, Fazile Murati, and Haki Haliti.
This activity was supported by SDC and the Municipality of Vushtrri.
#artpolis #art #community #forumtheatre #sdc
You may also like