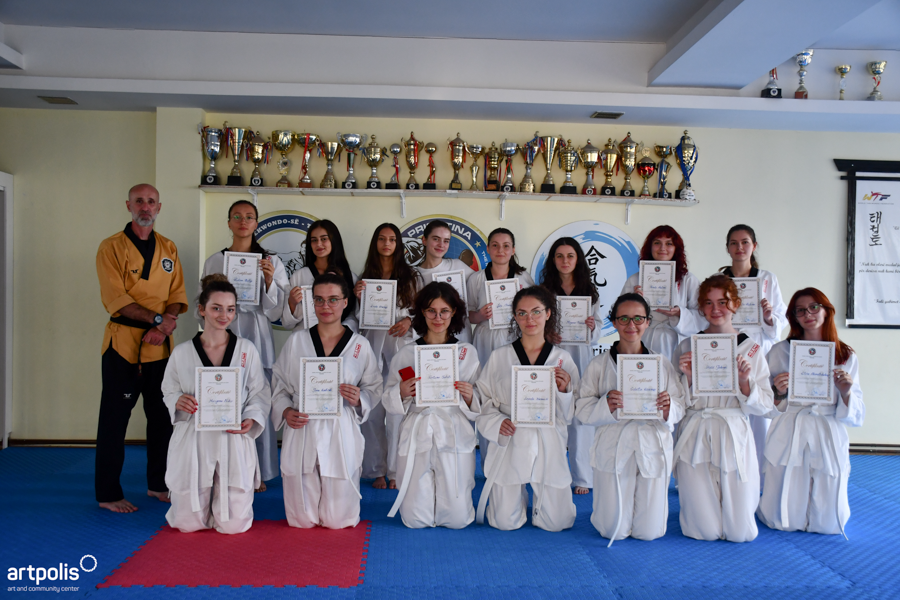 With the certification of 25 girls, the first level of the self-defense course "Çikat e Sjellshme" has been completed.
Two months of training, dedication, knowledge of self-defense techniques and methods. Full of will and tireless, the girls completed the first level and were certified by the Taekwondo instructor, Nuhi Gashi, who was their coach for two months.
From June 1 to July 29, 2022, girls from different cities of Kosovo were trained to defend themselves. With a lot of work, the girls strengthened their self-confidence, learned not to give up and managed to control their emotions.
The self-defense course "Çikat e Sjellshme" is organized by Artpolis – Art and Community Center within the project "HumanRightivism" implemented by the Community Development Fund – CDF, supported by the Embassy of Sweden in Pristina
#Artpolis #MbrojeVeten #KeVetëbesim #MësoDiciplinë #ÇikateSjellshme  #CDF  #SwedenInKosovo  #humanrightivism
You may also like