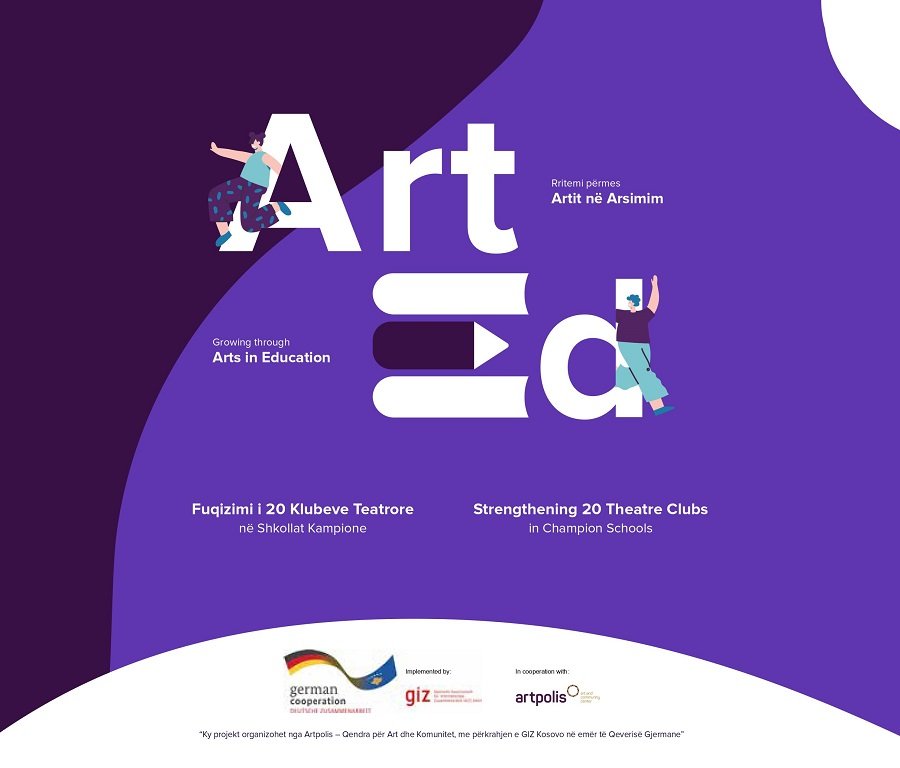 20.01.2022
Through the project "ArtEd – Growing through art in education – Strengthening 20 theater clubs in champion schools" Artpolis has empowered young people in 20 champion schools in seven municipalities of Kosovo. Through increased capacity, Theater Clubs have become independent to support the new generations of students, and to produce genuine art. The human rights and well-being of students have been highlighted through this non-formal learning while in this way stakeholders have been informed and integrated into their requirements: donors, partners, schools, parents, students, and the general public in social networks.
Through these informal activities, Artpolis aims to provide students with a platform to express themselves, to stimulate debate, to raise awareness, to develop critical thinking, and to give students an unforgettable experience in all trainings during the project, culminating in presentations of Forum Theater performances to the public.
The brochure "ArtEd – Strengthening 20 theater clubs in champion schools" summarized all the activities of 20 clubs: 4-day Artistic Camp in the village of Kukaj with 20 students and 10 professional artists of the resident artistic troupe of Artpolis; Online Dramaturgy Workshop; Trainings and rehearsals of 20 theater clubs with 7 professional artists; Creating and presenting forum theater performances in front of the physical audience; Youth Theater Festival online, and the winning school's awards.
You can browse the brochure at:
You may also like