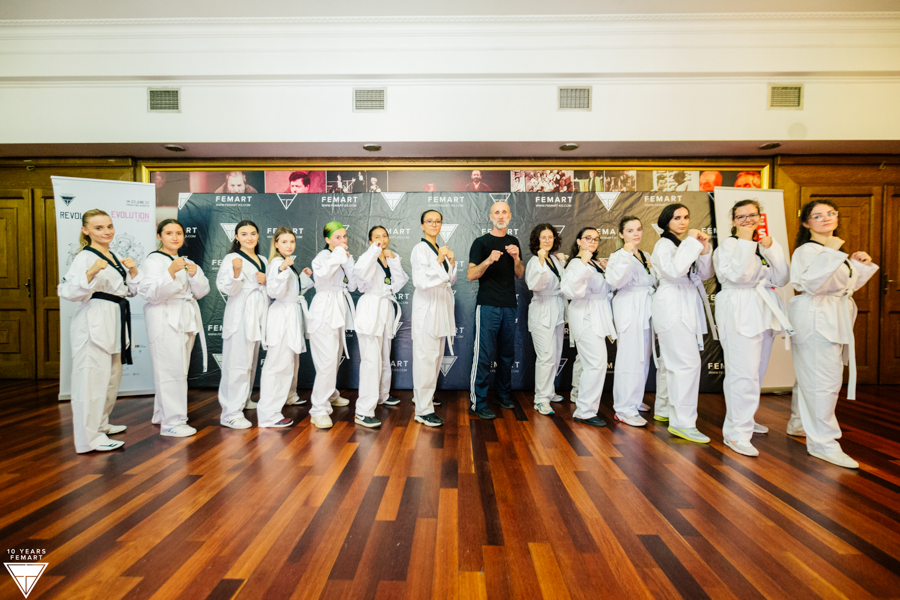 08.07.2022
Artpolis – Art and Community Center within the framework of the "HumanRightivism" project implemented by CDF – Community Development Fund, supported by SIDA – Swedish International Development Cooperation Agency, made it possible for young women to be part of the course and train for two consecutive months.
Curious to learn, tireless and strong, they successfully completed the first part of the self-defense course "Çikat e Sjellshme", trained by the Taekwondo instructor, Nuhi Gashi.
During this month, they worked hard, trained and gained knowledge on different self-defense techniques that help them protect themselves and get out of temporary high-risk situations.
In addition to self-defense techniques, they improved their physical and mental health, manage to control their emotions and strengthen their self-confidence.
#ProtectYourself #HaveSelfConfidence #LearnDiscipline #ÇikateSjellshme #Artpolis #CDF #SwedishEmbassy #humanrightivism
You may also like