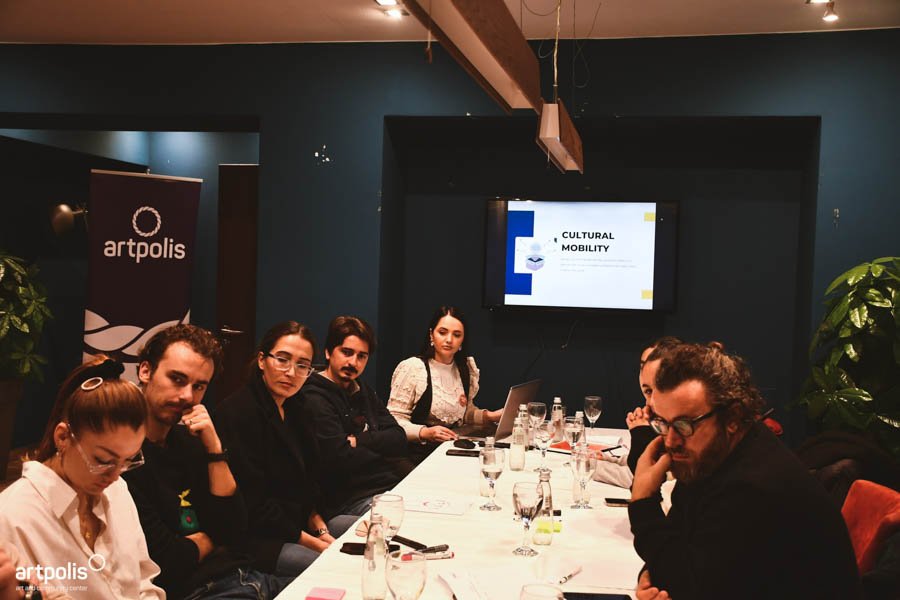 09.12.2022
Theater directors, directors and artists gathered on December 9, 2022 at the "Cultural Exchange" workshop to discuss, exchange ideas and share their experience in the art world. This workshop, directed by the director and executive director of Artpolis, Zana Hoxha and Diellza Bezera, project manager at Artpolis, was organized within the "16 Days of Activism against Gender-Based Violence" Campaign.

During the workshop, various recommendations on best practices for Kosovar theaters were discussed and given. Awareness, diversity, communication and cultural sensitivity were discussed, as well as the sharing of personal and professional best practices in cultural exchanges in order to build and expand relations with other countries in the region and the world.

"This dissemination activity is part of the On The Move multi annual work programme supported by the European Union".
General Sponsor of Artpolis is Buçaj SH.P.K.
#artpolis #IETM #unite #16DaysOfActivism
You may also like