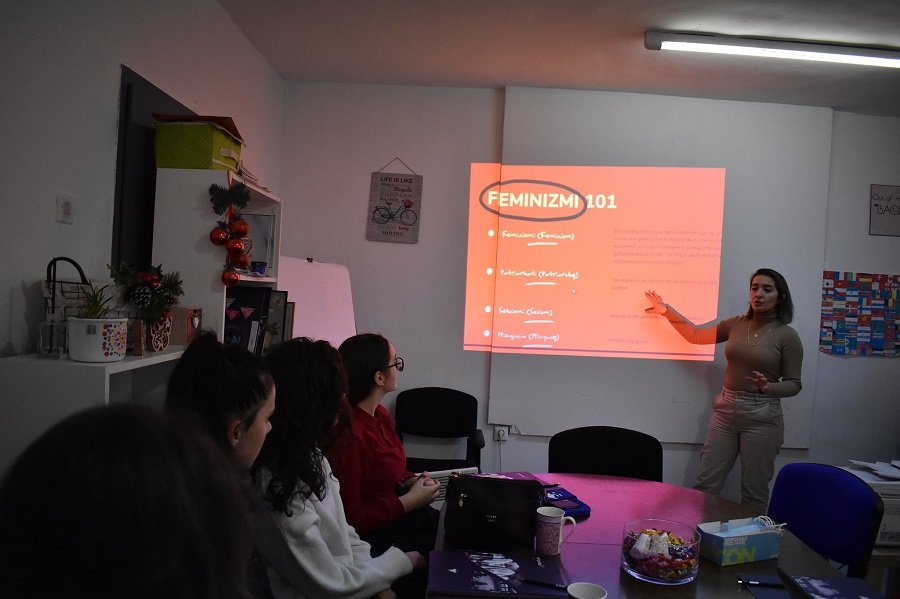 07.12.2021
The training "Educating young women on feminism" has continued in the city of Prizren.
On December 7, 2021 in the premises of the organization Feminae, the girls from this city had the opportunity to learn, discuss and touch on topics that concern them.
Under the lecture of activist and feminist Liridona Osmanaj, these girls learned more about feminism, definitions, the history of feminist movements in the world, as well as the development of feminism in Kosovo and the opportunity for them to contribute to various activities.
They also learned how to commit to empowering themselves and other girls, methods and forms that can be applied today.
Artpolis is supported by the Kosovo Civil Society Foundation (KCSF) 'EJA Kosovo' program, co-financed by the Swiss Agency for Development and Cooperation (SDC) and the Swedish International Development Cooperation Agency (Sida).
You may also like