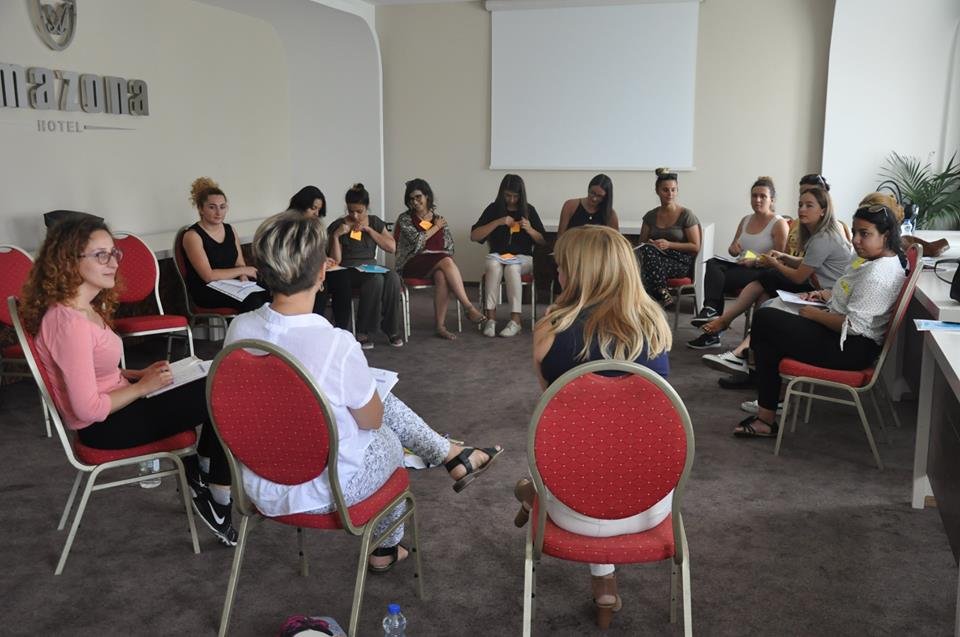 Center for Art and Community – Artpolis, in support of Kvinna til Kvinna, organized a comprehensive workshop for all ethnicities living and operating in Kosovo.
"The New Women's Interethnic Workshop" lasted three days, August 12-14, 2017, while was led by coaches Zana Hoxha Krasniqi and Sara Šaljić.
This initiative aimed to increase the leadership of young women in decision-making positions, advocacy, empowering women, capacity building to influence locally and internationally, and to bring about positive change.
The participants in this workshop were altogether 12 young women from the Bosnian community, the Roma community, the Serb community, the Ashkali community and women from the Albanian community.
For many of these participants, this was the first training that enabled them to get acquainted with a lot of knowledge and information on the role of women in society. This is best achieved by witnessing Dzenita Shabani from the Bosnian community. She has estimated that this workshop has managed to learn many things, to create society and to be empowered as a newcomer to the community.
The meeting between these young women has been very fruitful and has positively influenced the emotional and professional aspect, based on the comments that the latter have responded to.
"It's always a good feeling when you gather with some young women who exchange ideas and knowledge, but with the same goal. Being part of the 'Interethnic Workshop with Young Women' workshop I have gained a lot of knowledge not only for myself but for the whole community, I believe that I will later reflect on them. So, through this workshop I have been able to start my own steps as a young person in Kosovo ", stressed one of the participants of this workshop, Lindita Gjokaj.
Our activity managed to create a safe space, partnership and encourage these young women to push their creative ideas into the decision-making role. Many of the participants have expressed their readiness to develop their ideas, to strengthen their role in the family, the society and the policies surrounding them, and have expressed the desire to create opportunities to involve other community women in ideas Theirs.
All this transformation would not be possible without having a quality program well upgraded by the workshop organizers, which more work and dedication, even incorporating the forum theater, managed to bring this workshop to life.
You may also like