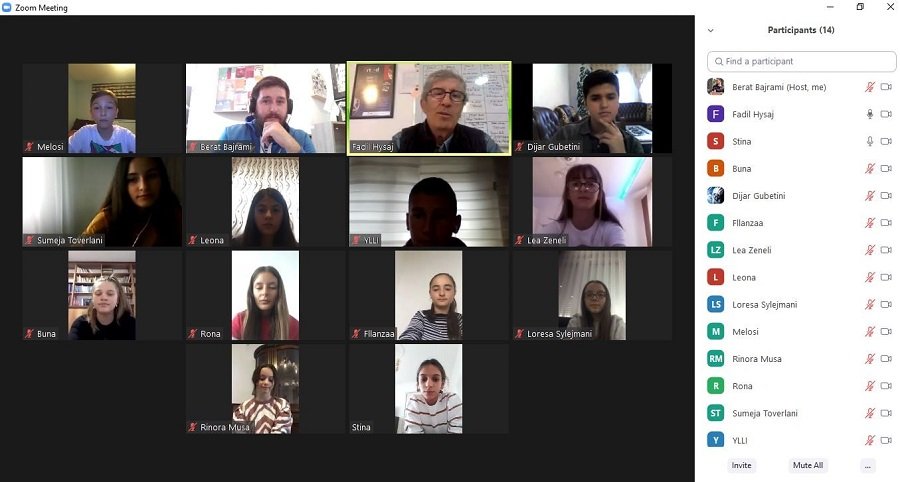 22-25 September, 2021
Students of 20 champion schools had the opportunity to learn more about dramaturgy under the lectures of playwrights Fadil Hysaj and Visar Krusha.
"Online workshop for dramaturgy" was held on September 22-25, 2021 within the project ArtEd – Growing through Art in Education – Strengthening of 20 theater clubs of champion schools.
Divided into four groups, over 40 students received general lessons on dramaturgy, learning its basic elements. During these sessions, in addition to theoretical lectures for students, they had the opportunity to express their writing talent by bringing their plays to mentors Fadil Hysaj and Visar Krusha.
"This project is organized by Artpolis – Art and Community Center with the support of GIZ Kosovo on behalf of the German Government"
You may also like