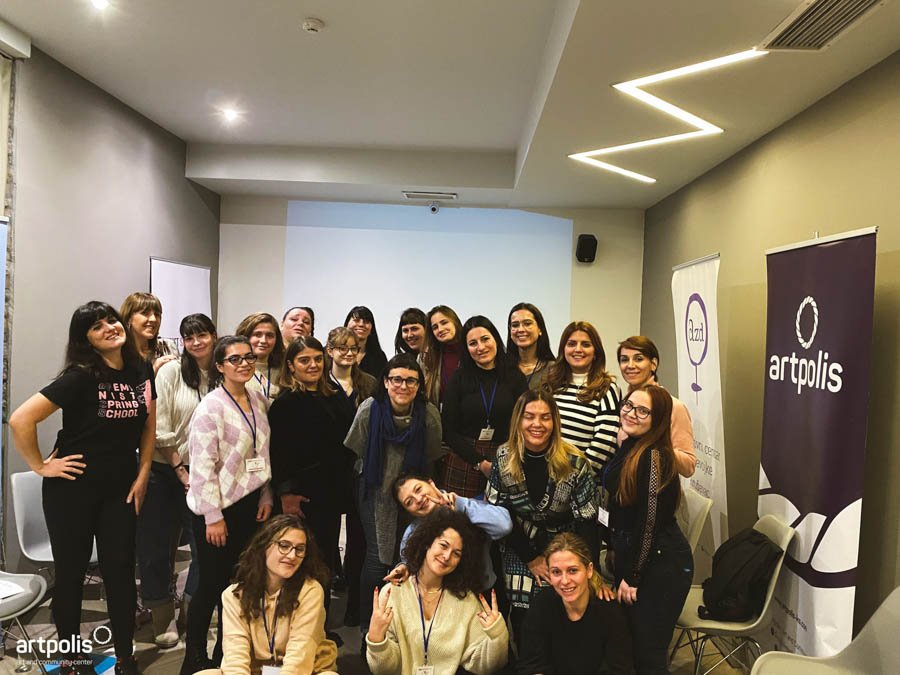 1-4.12.2022
The second part of the Feminist Spring School, gathered 18 young women from Kosovo and Serbia in Vrnjačka Banjë/Serbia, to listen to lectures by well-known activists and feminists from Serbia and Bosnia and Herzegovina, from December 1 to 4, 2022.Four days of the workshop were full of activities, interaction, information, companionship, entertainment and networking.
The Feminist Spring School served the girls to exchange the knowledge and culture of the two countries, always remembering the not-so-distant past of the war in Kosovo and remembering the initiatives and actions of women's organizations and activists of both countries for building and maintaining peace.Lectures, presentations, group work, relaxing and energetic physical activities, as well as other activities through acting and drumming, inspired and empowered the girls to be activist leaders and take initiatives for the community where they live.
We thank the lecturers Andrijana Kocić, Sanja Pavlović, Nađa Duhaček, Jadranka Miličević, Minja Bogavac, Selena Simić, Anita Dragosavac and Jelena Memet for their work, as well as the young women participants from Kosovo and Serbia for their contribution.
The second part of the Feminist Spring School, was organized by the Alternative Girl's Center/Serbia and the Art and Community Center- Artpolis/Kosovo, with the support of Kvinna till Kvinna and UNFPA in the framework of "Youth 4 Inclusion, Equality & Trust".
#artpolis#art#community#feministspringschool#fss#feminist
You may also like