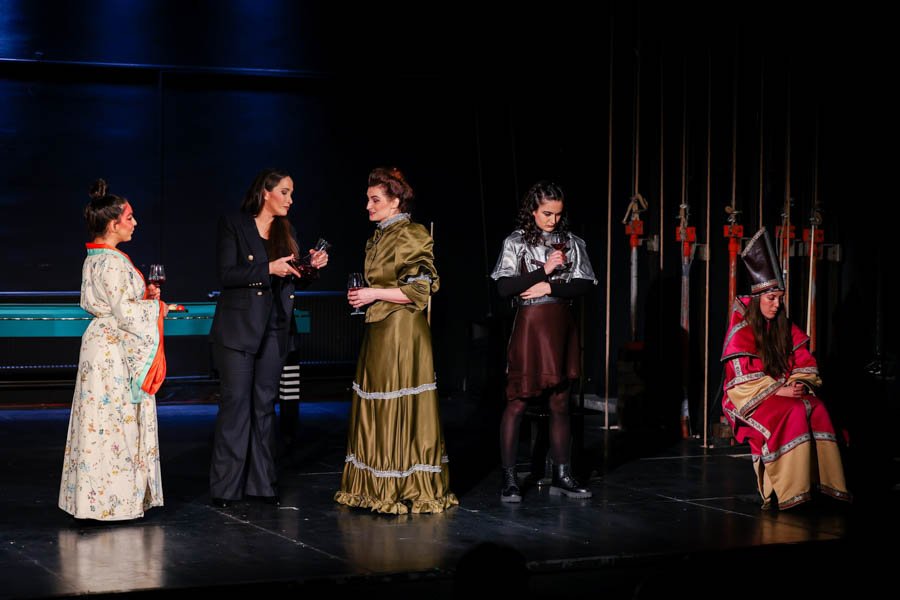 08.12.2022
The show "Top Girls", a co-production of TQP Dodona and the Center for Art and Community – Artpolis, has been presented again to the public at the Dodona Theater, as part of the "16 Days of Activism" global campaign, with the support of the Ministry of Justice.

Top Girls, written by Caryl Churchill and directed by Shkurte Aliut, deals with the roles of women in modern society and the struggles they face to achieve success in their professional lives, and what it means to be successful woman in society.

This show was realized within the project "HumanRightivism" implemented by the Community Development Fund – CDF, supported by the Embassy of Sweden in Pristina.
Sponsor General Buçaj SH.P.K.
#artpolis #union #16DaysOfActivism #SwedishEmbassy #CDF #humanrightivism #theatreperfromance #topgirls
You may also like