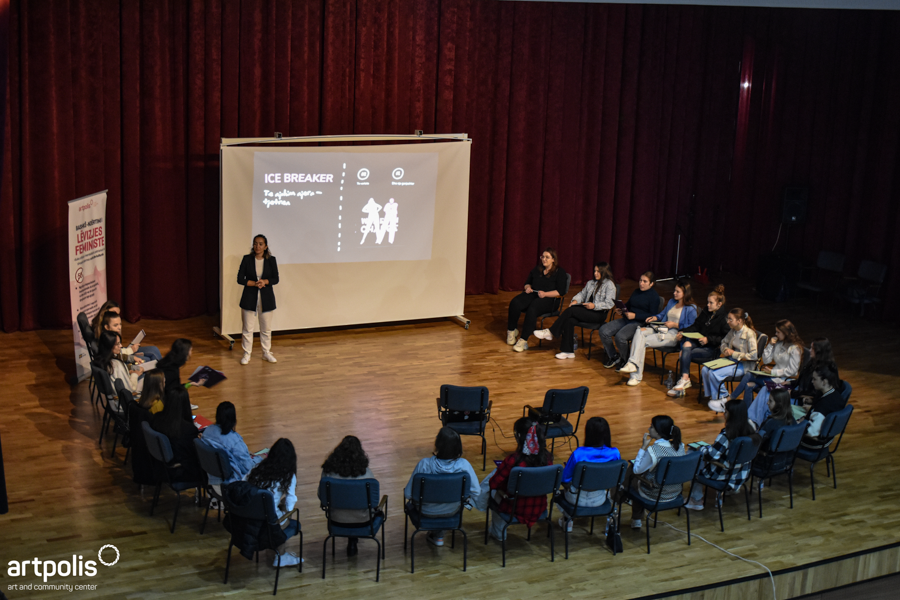 30.09.2022
On September 30, 2022, Artpolis conducted the "Education of young women on feminism" training at the House of Culture in the Municipality of Elez Han.
24 young girls from Elez Han have developed their knowledge about feminism, sharing among themselves the challenges and problems they face on a daily basis.
The lecturer of this training was the activist Liridona Osmanaj, who spoke about feminist terms, waves of feminism, feminist movements and campaigns, as well the ways that girls can follow to empower themselves and empower others.
In addition, the girls also held a quiz and other fun games through which the feminist lesson becomes even more meaningful.
This training was also carried out with the support of the Municipality of Elez Han.
Artpolis is supported by the Kosovo Civil Society Foundation (KCSF) 'EJA Kosovë' program, co-financed by the Swiss Agency for Development and Cooperation (SDC), Sweden and the Government of the Grand Duchy of Luxembourg.
#artpolis#kcsf#feminist#women#young#educating#activist#artpolis#kcsf#feminist#women#young#educating#activist
You may also like